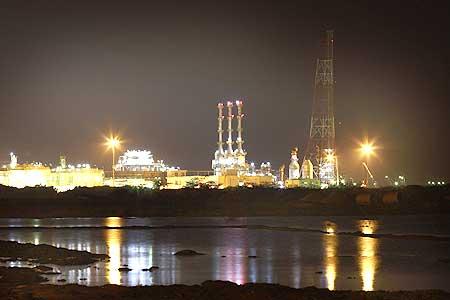 Sell Reliance at or below 855
stop loss 865 target 845 830 805
intraday
The CBI has almost finished investigations against former director general of Hydrocarbons (DGH) V K Sibal and Mukesh Ambani-led Reliance Industries Limited (RIL) in the KG Basin contract case and FIRs are likely to be registered soon. A senior CBI official told TOI, "We have found complicity of Sibal with RIL." Officials said Sibal and some Reliance officials would be formally questioned now.
Read more ..
Reliance Industries' eastern offshore KG-D6 oil and gas fields have seen output further dipping to 44.5 million standard cubic metres per day this month.
Read more at: http://profit.ndtv.com/news/show/ril-s-kg-d6-output-falls-below-45-mmscmd-178820?cp
Reliance produced 44.5 mmscmd of natural gas during the week ended September 5 as against 44.8 mmscmd production last month, according to the status report filed by the company with the oil ministry here.
After all its troubles with scaling up production at the KG-D6 block, now there may be a tax googly on Mukesh Ambani-controlled Reliance Industries.

Department of revenue under the finance ministry has said that RIL is liable to pay taxes in accordance with the laws in the states. This has come as a clarification after the Supreme Court admitted a petition by the Uttar Pradesh government, challenging a stay on the levy of local taxes on sale of gas.
http://www.rediff.com/business/slide-show/slide-show-1-special-all-about-the-reliance-kg-basin-controversy/20110920.htm
Read more...