RSI, MFI are trading below threshold..excellent opportunity to buy stocks and nifty in such technical conditions as we are expecting  pull back at any moment which may turn in short covering . Nifty is trading at triple bottom level and triple  bottom reversal is a prominent and perfect reversal pattern …please see at chart …
watch video on triple bottom reversal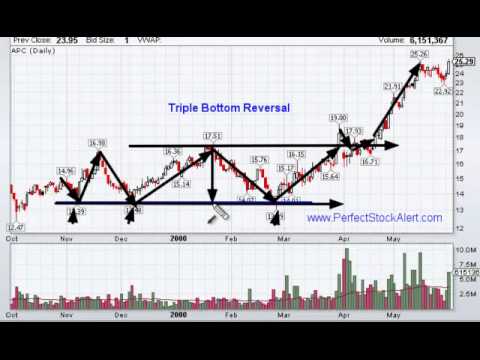 SBIN has confirmed trend reversal yesterday and moved up by 4% in intra day  session… best buy for positional trade  for quick 8 to 10 % gain in  10 – 20 days possible targets 1748  1798  1845  1890 … buy on dips and book gains on retracements .
SBIN advised to buy at 1645 50 http://dhanvarsha.in/sbin-traded-above-70-points/
Flat opening is expected with extremely volatile session ahead market may hover between 5530  5600 range will be  gud for intraday  traders .
Trade in Nifty futures as per these levels 
Buy at / above: 5553   Targets: 5568 – 5587 – 5602 – 5624-5648
Stoploss : 5530
Sell at / below: 5530   Targets: 5514 – 5499 – 5477 – 5461
Stoploss : 5553
A pattern used in technical analysis to predict the reversal of a prolonged downtrend. The pattern is identified when the price of an asset creates three troughs at nearly the same price level. The third bounce off the support is an indication that buying interest (demand) is outweighing selling interest (supply) and that the trend is in the process of reversing.
Once the first bottom is created, the price reaches a peak and retraces back toward the prior support. This is when buyers enter again and push the price of the asset higher, creating bottom No.2. The price of the asset then creates another peak and heads lower for its final test of the support. The final bounce off the support level creates bottom No.3 and traders will get ready to enter a long position once the price breaks above the previous resistance (illustrated by the black line on the chart). This pattern is considered to be a very reliable indication that the downtrend has reversed and that the new trend is in the upward direction.
Nifty is trading at triple bottom level If now lower low then reversal possibility is there.. see at eod  chart of nifty
7 Aug 13, 09:18 AM

Admin: 5590 to 5550 in 1 min …lo kar lo baat BUY nifty at 5550 now sl 5533

7 Aug 13, 09:20 AM

Admin: tgts 5568 5587 5603>>>

7 Aug 13, 09:25 AM

Admin: BUY sbin at at 1645 50 sl 1634 tgt 1668 16 84 BUY at cmp

7 Aug 13, 09:27 AM

Admin: BUY bn at cmp 9797 sl 9744 tgt open
7 Aug 13, 09:29 AM
Admin: 5568 traded niftyyyyyyyyy tgt 1 done
7 Aug 13, 09:43 AM
Admin: again BUY advised at 5550
7 Aug 13, 09:43 AM
Admin: traded at 5574
7 Aug 13, 10:10 AM
Admin: nifty BUY on dips and BOOKgains later expecting reversal today
7 Aug 13, 10:15 AM
Admin: BUY nifty at 5548 50 trading at 5548
7 Aug 13, 11:12 AM
Admin: mano ya na mano ……………. today we will see nifty above 5600
7 Aug 13, 11:33 AM
Admin: BUY nifty at 5540 48 tgts already shared cmp 5546
7 Aug 13, 11:34 AM
Admin: tgts 5568 5587 5603 >>>
7 Aug 13, 11:47 AM
Admin: nifty 5540 to 5552
7 Aug 13, 12:00 PM
Admin: 5565 niftyyyyyyyyyyyy BOOK 50%
7 Aug 13, 12:03 PM
Admin: nifty BUY call is active BUY at and above 5540 -50 tgt as mentioned 3 times traded at 5568 5548 since morning
7 Aug 13, 02:37 PM
[×] [o] Admin: see predicted tgts for nifty 7 Aug 13, 11:33 AM Admin: BUY nifty at 5540 48 tgts already shared cmp 5546 7 Aug 13, 11:34 AM Admin: tgts 5568 5587 5603 >>>
More Than 100 Nifty points …on Intraday calls …
// ]]>
RSI at threshold : Nifty trading levels for 8 Aug 2013